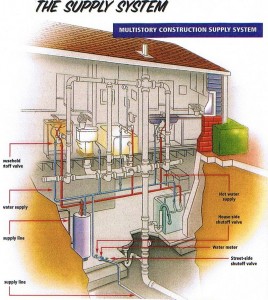 Knowledge Is Power
A-1 Affordable partners with each home buyer to provide detailed findings, address concerns and recommendations. We provide the knowledge you need about your new home.
We will walk through the home together so that you can ask questions and get a better understanding of the inner workings of this great investment. An inspection normally takes two to three hours.
We will:
• point out defects
• make suggestions to resolve the defects
• provide valuable safety and maintenance tips
• provide a detailed conditions report broken down
into two categories: maintenance and safety
Maintenance: We will detail any small concern that can be handled by the home owner Safety: Should we uncover a major concern or safety issue your A-1 Affordable inspector will provide details on how it should be repaired, estimate the cost of repair and will provide a list of professional service providers.
Radon Testing
Whether you're buying an older home or newly constructed home, the Environmental Protection Agency (EPA) recommends that all home owners test for Radon. The EPA has recognized radon as the second
leading cause of lung cancer.
Radon is a colorless and odorless, radiation gas. Radon is common in our area. In fact, we have found levels of Radon present in 20% of homes tested. If Radon is found, a ventilation system, similar to a kitchen ventilation fan, must be installed to keep the area safe.
If the home already has a Radon-reduction system, ask the seller for any information they have about the system.
A-1 Affordable Inspection Services will test for Radon gas. If Radon gas is found we will provide a quote for the removal of the Radon or recommend others who can perform the service.
Well and Septic
To provide you with the best and total inspection possible, A-1 Affordable inspectors are also licensed plumbers. This allows them to be experts in well and septic inspection.
One call does it all. Call 330.966.0035